Köln, Germany - Signed Photo Print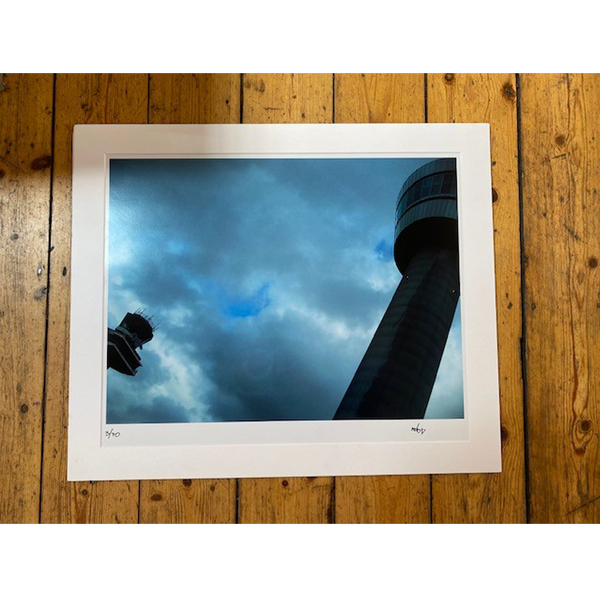 Köln, Germany - Signed Photo Print
Limited Edition 18" x 22" Photo Print (Mounted) - Individually Numbered and Signed by Moby
Note: Each print will be dispatched flat packed in secure packaging and sent via a tracked service.
Some of the utilitarian brutalist structures at airports are so simple and beautiful. I really like concrete. Maybe it's time for the brutalists to have a renaissance.
"I wanted to put out a book of tour photos, because touring is strange. Whereas most people think of touring as being relentlessly glamorous, the truth is that touring is unrelentingly strange and disconcerting. I'm not complaining, but touring is, at its core, weird.
The strangeness of touring:
A - A constant, nomadic, peripatetic daily existence
B - The anonymous spaces (hotel rooms, backstage areas, airports)
C - The complete isolation (hotel rooms) juxtaposed with complete immersion in seas of people
D - Constantly existing in artificial spaces that have been created by other people
I hope that somehow in these pictures I'm able to convey the mundanity of touring as juxtaposed with those moments of the disconcerting and/or the sublime. One minute on tour you're by yourself in a soul-less airport, the next minute you're flying over the most beautiful landscapes on the planet. One minute on tour you're by yourself in a soul-less backstage area, the next minute you're on stage in front of 75,000 people. Touring is all contrasts and strangeness, and that's what I've tried to convey through these pictures." - Moby